Service Calls
If you are having electrical issues at your home, Strata will happily assess the situation correct it.
New Builds
Strata can fulfill your electrical needs from Infills to New Homes, or even Multi Family properties.
Renovations
Renovation are stressful timely and difficult at times. Let us help get the job done right, the first time.
Specialty
Interested in Solar Panels, Electric Cars, and more? The future is looking incredible and we're here to help.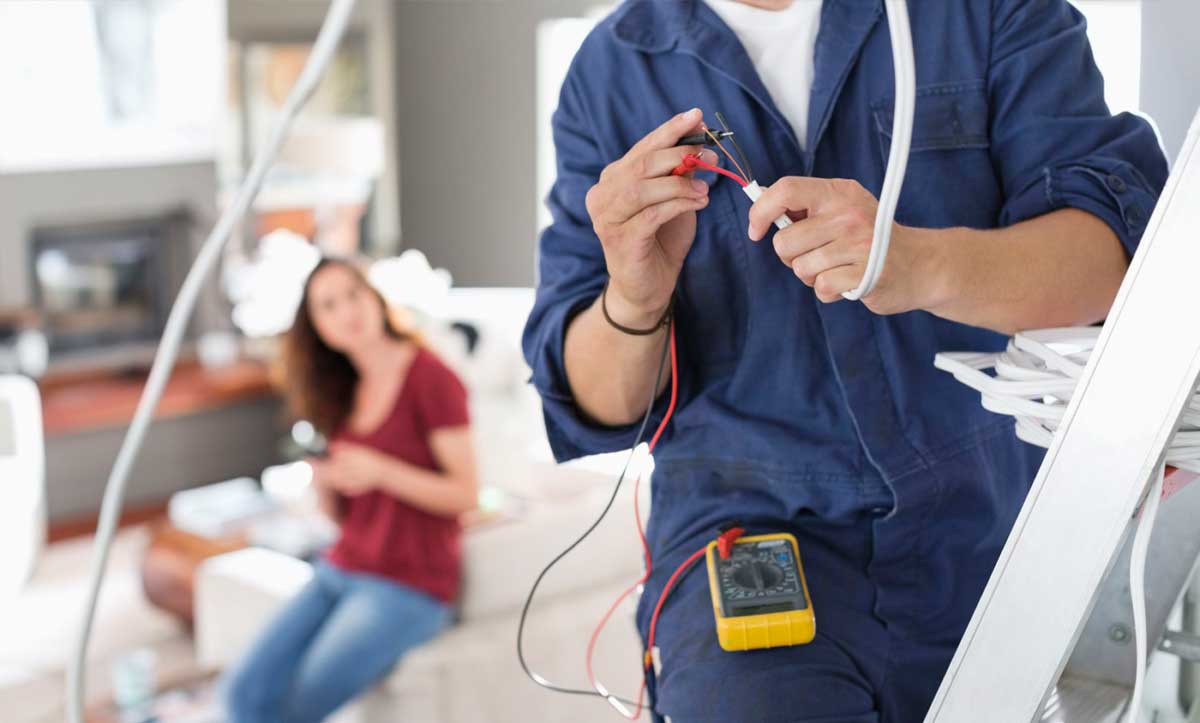 Emergency Service Calls
Available 24/7, we take care of Restoration companies, Property Managers, Business' and Homeowners needing electrical service during an emergency.
Troubleshooting Deficiencies
Master Electricians and Journeyman Electricians complete your call with the knowledge that comes from decades of experience.
Residential Infills
Electrical rough-in and finishing to Canadian Electrical Code, with variety of services sizes (100, 150, 200 amp), Temporary Power solutions, in today's prime infill areas (Crestwood, Glenora, Laurier Heights, Westmount, etc.)
New Home Builds
Electrical rough-in and finishing to Canadian Electrical Code, with variety of services sizes (100, 150, 200 amp), custom builds with Sonos Sound, camera & security systems)
Multi-Family Builds
Electrical rough-in and finishing to Canadian Electrical Code for duplexes, townhomes, 4plexes, 6 plexes, apartments, and condos.
Restoration Repairs from Fire, Flood & Wind Damage
Electrical re-wire (rough-in and finishing) to Canadian Electrical Code entire space or portions damaged by fire, flood or wind.
Service Upgrades
Electrical service upgrades from traditional 50 amp or 60 amp services to meet today's current electrical demand needs.
Copper to Aluminum Device Upgrades
Wiring previously completed in aluminum (found in older homes) requires copper to aluminum procedure to be performed on each device.
Air Conditioning Rough In & Hook Up
Pre-construction or post-construction Air Conditioning wiring.
Hot Tub Rough In and Hook up
Pre-construction or post-construction Hot Tub wiring.
LED Pot Light Installation
Generally wired in during construction, we can fish wires to install LED pot lights throughout your home.
Legal Secondary Suite Upgrade
Canadian Electrical Code requires secondary suites to meet specific electrical requirements.
Decor Plug and Light Switch Upgrade
Device and plate installation from traditional toggle style.
Light Fixture Installation
We can install any fixture from traditional flush mounts to custom made chandeliers located in high ceilings.
Garage Wiring
Making sure that your garage is powered properly to open and close the garage door, install a brand new heater, or charge the latest Electric Car.
Sub Panel Installation
A sub panel can be installed to meet current demand needs.
Space Saver Breaker Installation
Space saver breakers can be installed in existing panels to make room for additional circuitry.
Solar
Don't go up on your roof! We've got you covered with our Solar Panel Installation service.
Landscape Lighting
Hard-wired pathway lighting, planter bed lighting, deck lighting etc.
Special Order Bulb, Parts, and Fixtures
We have relationships with many suppliers and can source your bulb, part, or fixture.
Exterior Access Lighting
Installation of lighting over entry doors to allow you to see where you're going! 
Temporary Power Installation
We can install temporary power during restoration and/or construction saving time and money to the job.
Electrical Permits
We obtain permits for all work as required.
Specialty Equipment Electrical
We can install or simply wire for future camera and security system installations.
Check Out Our Google Reviews
We want you to be satisfied with our work at Strata Electrical. That is why we are able to guarantee it!
We have properly trained Master Electricians, Journeymen and Apprentices who have seen it all.
Are you looking for a quote to get some electrical work done but don't know where to start? Reach out and we can help.
Get A Free Consultation & Estimate